Price up: Subaru vehicle prices have risen by an average of $783 this month in Australia due to the Australian dollar's continued weakness against the Japanese yen.
SUBARU Australia has bowed to currency exchange rate pressures by raising prices across the board by about 2.1 per cent in a move that could trigger similar rises by rivals on tight price margins.
With the Japanese yen down more than 13 per cent against the Australian dollar since December, most Japanese brands have been looking for ways to make up the difference, especially since the yen dropped below the red-flag mark of 80 yen to the dollar about Christmas.
The Japanese currency slipped all the way down to 70 yen to the dollar in August before creeping back up to the 72-74 yen range.
Just five years ago, the yen was 102 to the AUD, giving Japanese importers the whip hand in growing sales and vehicle value in Australia.
Other currencies have been similarly hit by the slide of the Australian dollar, with the United States dollar back at its 10-year low of 67 cents to the AUD this week.
Japanese importer Mazda has used the introduction of new models such as the latest Mazda3 to introduce some higher prices, but others have been hanging on, praying for a reversal in the downward trend.
Car importers have been reluctant to raise prices in a tough market that has suffered an 8.0 per cent fall in sales volumes compared with last year.
Some manufacturers have been able to cut costs, while others might look to strip specification out of some models to save money.
Subaru Australia, however, has already been running lean under its independent Inchcape parent company, and it does not want to reduce the level of features that its loyal customers expect.
That leaves it with no choice but to bite the bullet on price, even though that might mean a sales hit in the short term.
The average price rise across the 40 variants in its eight model lines is $783.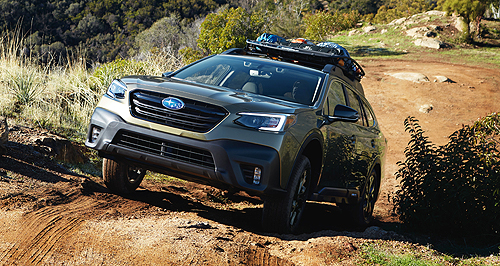 Rims, Mag Wheels & Tyres Online | Rims, Wheels & Tyre Dealer Australia by Shop your Wheels & Tyres Today